Experiencing new people, culture, terrains, and food is what makes traveling the best. We all do it with our friends, family, and partners. Traveling alone sounds daunting at first but it opens up new roads to adventure and fun. Here are 10 reasons why you should travel solo.
Enjoy your own company
We are always surrounded by people we know, and in a way, we are rarely alone. Traveling solo will not only let you get in tune with your own thoughts, it will also be a life changing experience.
---
Experience new things
Traveling in a group often tends to confine you within the group. When you are alone you can be more direct and open with the people there. You can experience the local culture, new cuisines, and many more other cool things.
---
Freedom
You can sleep in, extend the trip, explore the city and do anything you want. You won't have to check with anyone else. You can follow your heart and indulge in your desires.
---
Meet new people
Solo people appear more approachable. You can easily strike up a conversation with locals and fellow travelers. You will get to hear their stories and tell your own. It will be an enriching experience.
---
Budget friendly
You can stay in hostels. They are cheap and very practical for solo travelers. You won't have to indulge in something over priced just because your friend wanted to. You will be in charge there.
Read: Why homestays are a better option than hotels
---
Gain confidence
Traveling alone exposes you to various challenges and hard decisions and you have to sort them out by yourself. This will not only give you a sense of individuality but increase your confidence as well.
---
Rediscover yourself and your relationships
Solo traveling will help you pace and reflect back on your life. Distance helps us realize the important people in our lives and also the ones that we just need to let go.
---
Escape from reality
Our life can become a little hectic with everything going around. Traveling alone will help you take a short break from the ongoing chaos and refresh your mind.
---
Your experience
This experience will be only yours. You won't have to share it with anyone else. It will be your story to tell. You will discover things that you and only you like, be it a local café or a mountain trail.
---
Have fun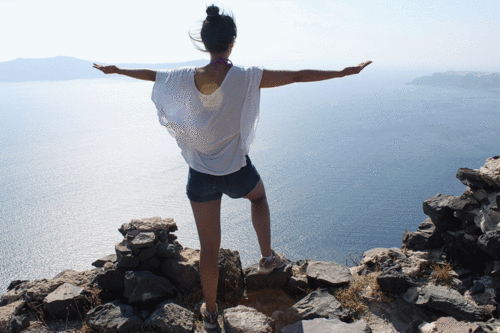 Ultimately it all comes down to how much you have enjoyed yourself. And I assure you will have more fun than you can imagine.