The hill station is named after a Hindu Goddess, 'Shyamala Devi', an incarnation of Kali. Shimla is also well known for its Toy Train i.e. Kalka-Shimla railway line which attracts many visitors to enjoy the joy ride.
Budget: Rs.3500 (off season) and Rs.6000 (peak season) per head including food, sightseeing, night stay, transport
Best Season to visit: April to August & December to January. During winter seasons, this hill station remains crowded as visitors come here to experience snow.
Points of Interest in Shimla:
The Ridge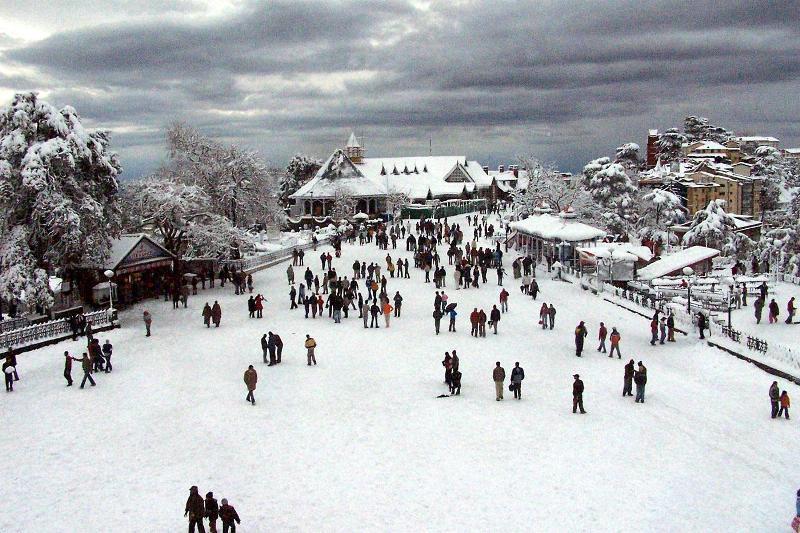 The most popular location as well as iconic point of Shimla is 'The Ridge'. You might have seen this point in many advertisements as well. The ancient Christ Church is located here which is another popular attraction of Shimla.
---
Jakhu Hill or Jakhu Temple
Located at 1 km distance from 'The Ridge', this point is highest peak in hill station where you can reach by a 45-minutes' walk. Pony or taxi service is also available to reach temple. One can witness the scenic beauty of hill station and snow-capped peaks of Himalayas. This temple is located at height of 8048 ft above sea level. You can see sunrise and sunset clearly from this point. Monkeys are found here in large number, so beware whenever you are consuming eatables.
---
The Shimla State Museum
Built in the year 1974, it was established to preserve sculptures, paintings, handicrafts, coins and other classic collections of British era.
Time to visit: 10 AM to 5 PM
Entry Fee: INR 20 (for Indians), INR 100 (for foreigners)
Camera Fee: INR 50 (for Indians), INR 100 (for foreigners).
Closed on Mondays and Gazetted holidays
---
Summer Hill
Also called as Potter's Hill, this hill is named after the potters who used to make pots from the available clay here. Located at a distance of 5 km from The Ridge, this point is a group of seven hills which offers impressive views all around.
---
Indian Institute of Advanced Studies
Accommodated in the famous Viceregal Lodge of British period, this Lodge was built in 1888. Also called as Rashtrapati Niwas, IIAS is primarily the summer retreat Indian president. The architecture of the building is outstanding with amazing stonework done on the sandstone in a beautiful light grey tint.
Entry Fee: Free
Time to visit: 8 AM to 6 PM.
---
Points of Sights nearby Shimla
Kufri
Located at a distance of 19 kms from Shimla, this nearby destination is frequently visited by Shimla lovers. The name has been derived from regional word 'kufr' that means lake. This point was once part of Nepal Kingdom after which it was handed over to British empire. Indira Tourist Park, Chini Bunglow and Kufri Fun world are places to visit here.
---
Daranghati Sanctuary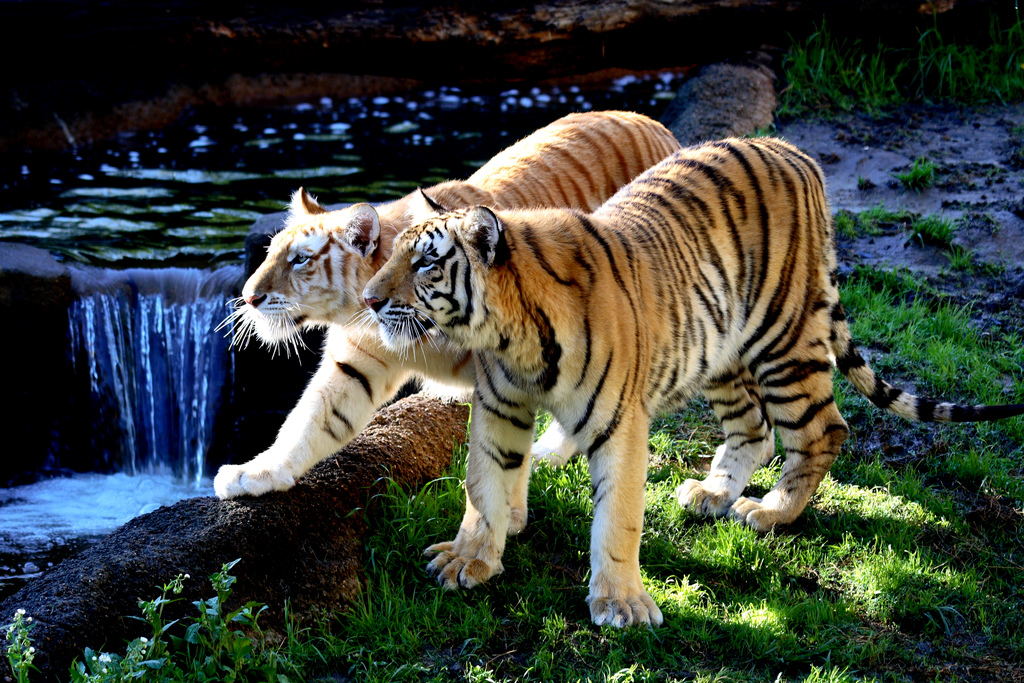 Located at about 150 kms from Shimla, this sanctuary was once a hunting reserve for Rampur Bushahr royal family. Declared as sanctuary in 1962, these forests remain undisturbed and untouched from the human settlements. Monal, Tragopan, Koklas, Kalij species of pheasants are found in abundance here. Musk deer, Goral, Thar animals are also available here. To reach here, you have to reach the nearest forest chowki here i.e. Kashapaat village. Here, forest rest house is available for visitors.
Time to visit: April to June is the best time to visit here.
---
Where to eat
You can find many descent restaurants at Mall Road having Punjabi, South Indian, Chinese, Continental foods at reasonable rates.
Fast food restaurants are also available here in abundance.
Budget, luxury as well as mid-range restaurants are available here. The cost of meals for two could cost you around 1000 INR for two in restaurants like Combermeres Café while 200 INR for restaurant like Indian Coffee House.
Ashiana & Goofa – famous for its quality food and scenic view.
Hide Out Cafe – famous for Italian, Chinese, European, Indian cuisines
Cafe Simla Times – Italian, Chinese, Indian cuisines
The Restaurant – Indian, Vegetarian foods
Wake & Bake Cafe – for Mediterranean, Italian cuisines
Krishna Bakery – good fast food options
Himachali Rasoi – Indian, Asian, Veg foods
Cafe Sol – Italian, Mexican, Pizza foods
Combermeres Café- Italian, Mexican, American cuisines
Indian Coffee House – Indian, Asian foods
---
Where to stay
Shimla is flooded with hotels and restaurants. There are about 500 hotels within city and adjacent areas. Private and Government Guest Houses are also here. If you are visiting here during peak season, then you must book your rooms in advance. You can get rooms here starting from INR 500. This price rises to 4-5 times during peak season.
Chaman Palace Hotel, Fingask Estate
The Firhill Hotel, Dogra Estate
Prestige Hotel, The Mall
Kufri Holiday Inn Hotel, Kufri
Prashant Hotel, The Mall
Apsara Hotel, Cart Road
Sun N Snow Hotel, Cart Road
Sunrise Villa Hotel, Shogi
---
How to reach Shimla:
By Bus: Shimla has excellent road connectivity with the major cities of India. Himachal Pradesh Road Transportation Corporation (HRTC) runs regular buses to Chandigarh, Delhi, Dehradun, Haridwar and many other cities. Kalka is 90 kms from Shimla while Chandigarh is 120 kms far away.
By Train: Shimla is connected to Kalka through narrow gauge railway line operating since 1898. There are about 107 tunnels and 864 bridges in the route. And, Kalka is a major railway station which is connected to major railway stations including Chandigarh, Jammu, New Delhi, Amritsar, etc.
By Air: Shimla Airport located in Jabarhatti is about 22 kms away from the city. Currently, no such commercial flights are running in this airport. The major airport nearby Shimla is Chandigarh airport which is about 124 kms from the city.
---
Additional Interesting facts:
Shimla was the summer capital of British Empire before Independence.
The famous 'Chhaiya-Chhaiya' of Dil Se movie was shot on Kalka-Shimla railway route.
The Kalka-Shimla Toy train is one of major attraction of the hill station. And, it is declared as UNESCO World Heritage Site.
Adventure Sports like Trekking, Skiing, Camping and other sports like Ice skating, Golf are encouraged here. So, you can enjoy such sports and also Fishing at Rohru in Pabbar river which is 110 kms from Shimla.
PS: This trip was taken in June 2016.